Gifts for 5 year olds
Five years old. Five is a milestone and not just because we love round numbers. Kids of 5 are more empathetic, more able to collaborate and work in a team and more familiar with the rules (and how to break them). Here are some gifts which might break some rules - but only pointless ones.
Pop ups are so joyful, and at 5 you can really appreciate them (and are less likely to mangle them). Follow the adventure of the Night pirates (girls) and Tom (a boy) - not a combination you see very often unfortunately.
Fantastically Great Women who Changed The World
Boys need to know about great women, just like the girls do. While a lot of press has gone to Goodnight Stories for Rebel Girls, we've chosen this book from Kate Pankhurst (the granddaughter of Suffragist campaigner Emmeline Pankhurst, no less) as by this age, children are a bit sensitive about reading things that are 'for someone else'. No matter how much we wish they weren't.
Fantastically Great Women who Changed the World paperback £5.28 Amazon
Now, we know some boys might balk at this, but we think a bit of Strictly Come Dancing glitz should be allowed for anyone. This is a brilliant Xmas jumper for a small child, and there is nothing that isn't unisex about it.
How come girls get all the wings? These fine owl wings mean you can join in on some flights of fancy with the flower fairies and unicorns - if you're not keen on being a fairy or unicorn of course. If you are, you should just get the fairy ones.
Barny Owl Head Dress & Wings £35 Sew Heart Felt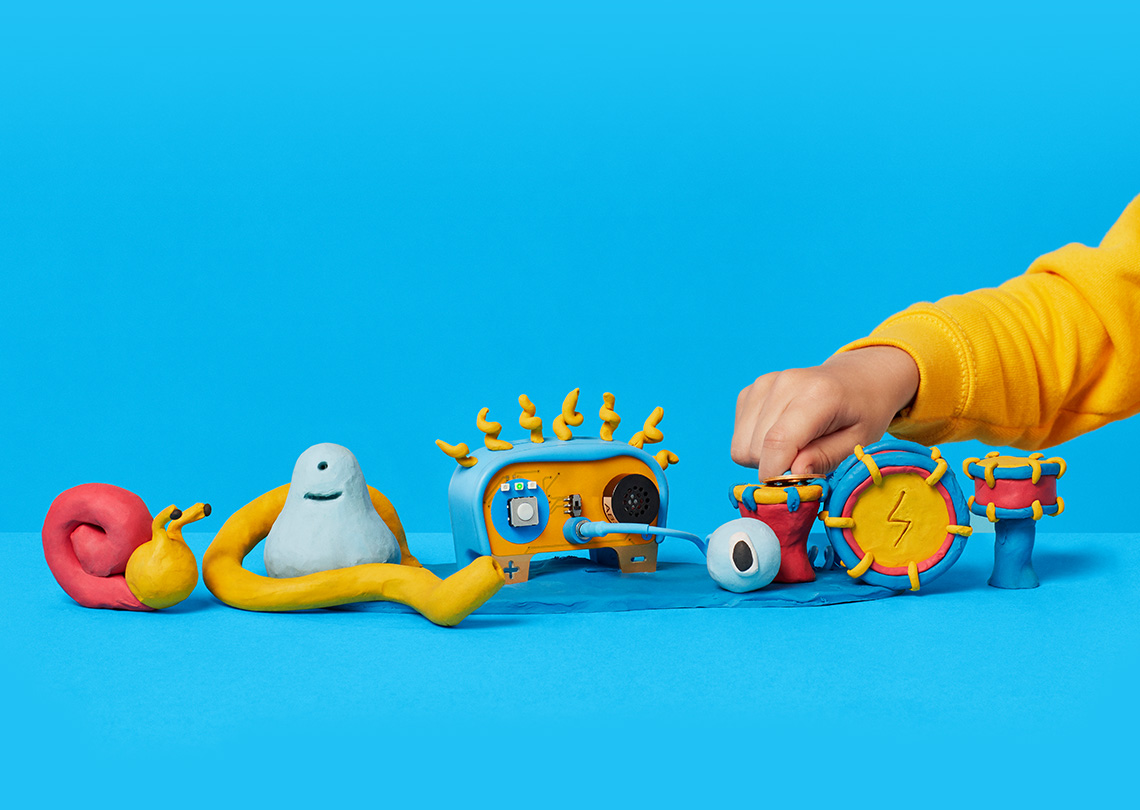 This is too cool for the budding musician in your house. Learn about electrical circuits, while making your own musical instruments out of dough. We know a few big kids who might fancy getting stuck into this on Boxing Day (yes, it's us).
At 5 it's nice to have a few things that are special and only you get to use. Tove Jansson's charming drawings for the Moomin adventures make brilliant mugs, with so many lovely details. This one has all our fave characters including the excellent Little My.
Press-out costumes for dolls? Inspired by the V&A's incredible fashion collection? Includes male and female figures? HAs a range of accessories and a history of fashion? There are almost too many reasons to love this book. Surprise surprise, boys both wear and design clothes.
Personalised books might remind you of the rather naff ones we used to get in the 80s. But, Wonderbly's range have great illustrations, lovely words and high production values. This gorgeous book is full of details and is produced in collaboration with the Roald Dahl estate. Your kid gets a trip round Willy Wonka's Chocolate Factory. Brilliant.
Browse the 2017 Gift Guide